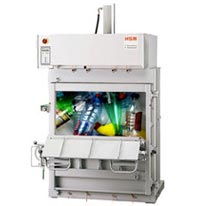 There are a number 0f people who struggle with plastic recycling in Stretford and only because they have no idea what to do with it. There is a staggering amount of over 3 million tonnes of plastic waste that is produced around the United Kingdom! The only way to ensure that all that waste does not pollute the environment is to recycle it. Another reason why people do not recycle plastic waste is the convenience factor – it can be rather inconvenient to recycle plastic waste if separating the waste and sending it to the recycling centre is complicated. So, in order to simplify things, companies should provide simpler means of waste segregation and transportation. The easier it is for people to send their plastic off for recycling, the quicker they will use this method.
For people of Stretford, plastic recycling does not need to be a chore as companies like Elsa Recycling are constantly breaking new ground in the process of transporting plastic waste and recycling by providing a cost-effective service that gives you everything you need from one single vendor. No matter what kind of plastic waste you might have, Elsa Recycling has a way to handle it and provide you with the means required to meet your recycling obligations. By making the process simpler for you, we ensure that you are no longer worried about any complex or long drawn solutions like packing all your plastic waste properly and transporting it to a recycling centre on your own.
All you need to do for plastic recycling in Stretford is pick up the phone and call the people at Elsa Recycling. We'll head out to your location, pick up your pile of plastic waste and head back to our facilities. Every single piece of plastic waste is transported extremely carefully and we never lose sight of the proper procedure for plastic recycling. Using state of the art processes and machinery, we process the plastic waste that you provide to us and ensure that your waste does not enter the environment but is re-used in various forms. So if you have plastic waste that needs to be recycled, contact Elsa Recycling.