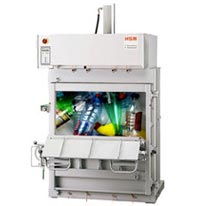 Plastic recycling in Altrincham is seen by many, particularly those concerned with the environment, as a godsend. It is true that plastic is used by many industries and it can be worked into a wide range of beautiful objects, but it has a bad side – our countryside and oceans are littered with it. Elsa Recycling Group doesn't only deal with plastic, but they offer other useful services such as cardboard- and paper recycling and shredding services. Their expert services help to conserve energy, plastic waste doesn't land in landfills and oceans and we save on natural resources. The company are experts in the collection, sorting and grading of plastic and cardboard and they recycle some 700 tons per week which they send to mills in Europe, the UK and the Far East.
In Altrincham, plastic recycling experts know too well that the UK produces 3 million tons of plastic waste – and the only way to lessen the environmental impact is to recycle. With Elsa Recycling's logistics network and infrastructure, they handle most grades of soft and hard plastic, contaminated and uncontaminated and offer a convenient collection service as well. In order to make their services to their customers even more affordable, Elsa Recycling has forged links with plastic re-processors.
Plastic recycling in Altrincham is all about an excellent service. Elsa Recycling is an accredited plastic recycler and their professional and ethical services have made them the plastic recycle company of choice of different local authorities. With their broad experience they guarantee cost effective rates, regardless of your plastic waste load. They handle everything for you – collection and sorting – and can also provide recycling bins. For their industrial plastic producers they offer a regular collection of bales services, making use of their collection vehicles. If you feel you want to do your bit for the environment and would like more information on plastic recycling, contact Elsa Recycling Group today.