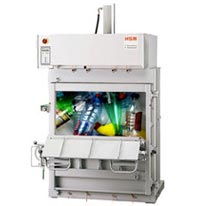 The need for quality plastic recycling in Tameside can never be undermined as it is every home and business owner's responsibility to make sure that they do their bit for the environment. Almost every single business or home uses plastic in some form or another. The most important bit that matters here is that out of all the things we throw out, many things contain plastic in one form or another, and that always ends up heading out to the landfill. Over 3 million tonnes of plastic gets shipped to various landfills across UK, every single year. That means, all that plastic ends up damaging the environment and ends up having a massive negative influence on everything you see around you.
When you head out to Tameside, plastic recycling is a very common concept that's known to everyone but not everyone is doing what they can to keep our environment plastic free. That it is impossible to completely stop using plastic is something we already know. The problem comes when we are unable to do what it takes to sort out our trash and keep the plastic stuff separate. More importantly, if we are doing a clean-up of our home or workplace, we may end up with a lot of plastic that ends up getting thrown about. In other words, there's no real convenient way to recycle plastic for regular people who have a busy day, every day.
That's where our plastic recycling in Tameside, comes in as at Elsa Recycling, we are always taking care of the finer details when it comes to recycling process. The first convenient service we provide is that we are always ready to come down to your place and pick up the plastic waste from your location. So, you do not have to go anywhere as the cavalry comes to you. No matter what kind of plastic waste you have, we will pick it up and transport it to our recycling centre where we use state-of-the-art equipment to convert waste plastic into useful products. So the next time you have a plastic waste problem at home, give us a call and we'll sort things out for you, literally!