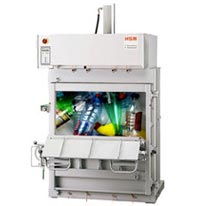 The need for a plastic recycling service in Wigan compounds each year as our usage of plastic keeps increasing. Every year, around three million tonnes of plastic is added to the United Kingdom's already burgeoning landfills, save only for the little proportion that is recycled into meaningful products and reused. The importance of keeping planet-choking plastic away from those landfills rises every day as we add more and more waste to the existing pile. It comes down to a handful of companies offering recycling services to convert that waste plastic into something more meaningful and interesting to protect the environment.
In Wigan, a plastic recycling service enables individuals and businesses to control their waste disposal techniques and provide a better way of life. Our expertise in sorting and handling plastic for recycling has been handed down three generations and for over fifty years, the company has delivered some of the highest grade of recycling services to everyone in and around Wigan. We collect and sort out the plastic base on different grades, transporting materials to our facilities where your plastic waste is converted into reusable products that are completely safe and healthy for the environment.
The main thing about a plastic recycling service in Wigan, like the Elsa Recycling Group is that they need to adhere to acceptable standards to ensure high quality service! Elsa Recycling Group complies with all the requirements of the Road Haulage Association, the British Security Industry Association and the Independent Waste Paper Processors Association to offer the highest quality transport and recycling services to its customers. What's more, we do our own bit by trying to maintain an extremely small carbon footprint that leads to better scheduling of vehicles, better planned routes and a complete audit trail for any and all recycling projects we undertake at our facilities. When it comes to choosing the best way to choosing the best way to recycle your plastic waste, choosing a company like Elsa Recycling Group brings a tonne of peace of mind and the confidence that you're living a greener, healthier life.