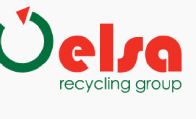 If you are a Company Looking For Paper Recycling In Trafford Park, you need the professional expertise that Elsa Recycling Group provide. Family run through the generations, they have built up an impressive reputation throughout the North West for service, quality and professionalism.
Elsa Recycling have carried out numerous jobs in Trafford Park for paper recycling; being experts in the collection, sorting and grading of unwanted paper which gives the customer peace of mind their paper is being processes effectively. Calling upon 54 years-and counting-years of experience, Elsa have a loyal customer base who appreciate their 'no nonsense' approach and meticulous planning on every project they undertake.
A UKAS registered company and a member of the BSIA, this Stockport based company is a specialist in paper recycling in Trafford Park. Offering a 'no obligation' site visit, Elsa's team of experts will work with the client to determine the right paper recycling solution for that individuals needs. With a recycling centre that can cater for any job; large or small, Elsa Recycling are at the forefront of modern paper recycling, supplying mills across the UK, Europe and the Far East with recycled paper.
For more information regarding what Elsa Recycling Group can offer your business, please call 0161 432 3984