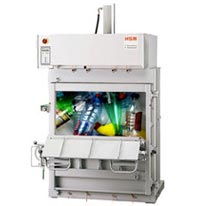 Why use plastic recycling in Carrington? We at Elsa Recycling Ltd can provide you with a cost effective plastic cycling service. We can supply PERN's to you as we are an accredited plastic recycler that allows you to meet your recycling obligations annually. We have years experience in the recycling industries and guarantee customers an excellent collection service at competitive rates. We service many local authorities, helping them organise collections and processing of various types of plastic. We also help customers process recovered cardboard which we collect, sort and grade. Currently our company recycles around 700 tonnes weekly of cardboard and paper.
In Carrington, plastic recycling specialists have been recycling plastic for nearly a decade. Currently over 3 million tonnes of plastic waste is produced in the UK of which most is destined for landfills. There is a massive environmental impact due to plastic waste and the most effective way to reduce such waste is recycling. Our company is a division of the Elsa Recycling Group and are professionals when it comes to providing customers with a recycling solution. Our logistic infrastructure and network can handle almost all grades of hard and soft plastic, uncontaminated or contaminated. If you have plastic waste give us a call and we will arrange convenient collections. We can provide and deliver recycling bins to your premises, and no sorting is required as we handle any grade of plastic.
Whatever you plastic waste is, plastic recycling in Carrington can handle it. From collections to sorting to completion we handle small scale mixed plastics to fully baled industrial plastic recycling to make sure the process runs smoothly. We have a range of collection vehicles and can organise for regular collections of bales. We are fully committed to providing a service that is backed by strong environmental ethics which help customers minimise their impact on the environment in the most cost effective way possible. Many of the materials recycled will be manufactured back into reusable products. For more information on plastic recycling, contact Elsa Recycling.